Paintless Dent Removal and Repair
Many dents and dings, even some rather large ones, can be fixed using Paintless Dent Removal (PDR). It requires no sanding, fillers, and painting and can cost about one-half the price of regular dent repair.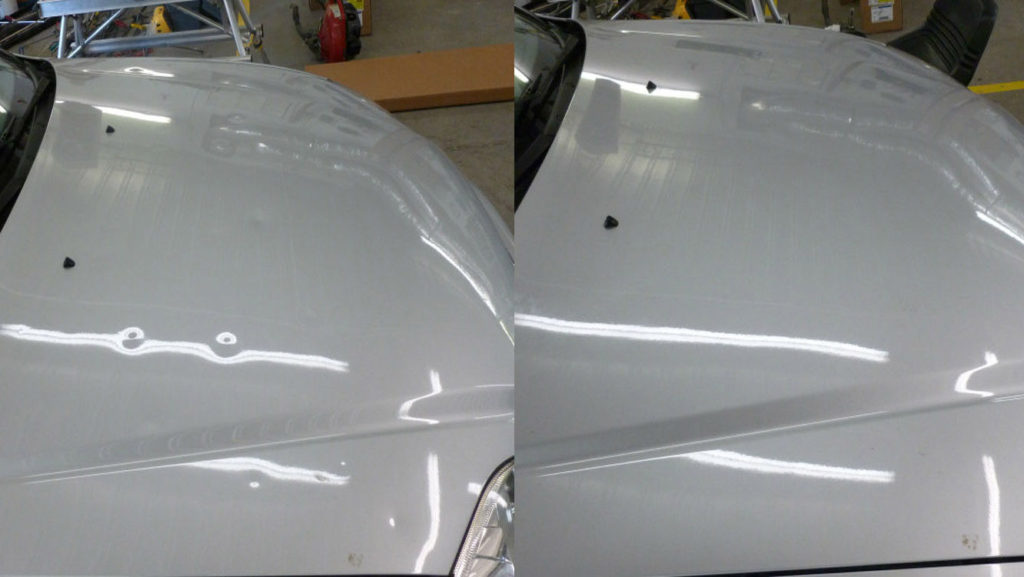 Working with craftsmanship and attention to detail, our technicians can remove most minor auto body damage without the use of sanding and body fillers, maintaining your vehicle's original finish.
Paintless Dent Removal is an art form of metal shaping and shrinking. We have some of today's finest craftsmen in the technique of metal shaping and our technicians can remove many types of minor dent damage including hail or door dings. Faster than conventional repairs, PDR does not use traditional auto body methods like sanding, body fillers, or painting.
Most repairs can be completed within an hour

Conventional repairs are usually a minimum of three days

Save money

The cost  can be as much as 50 percent less than conventional repairs

Save your vehicle's original factory finish

The process does not involve any sanding, body fillers, or painting
Will Paintless Dent Removal Work For Me?
It will work for most vehicles but to make sure it will work for you, call us to get an estimate of the repair costs and the probability.